How the Media Portrays Black Trauma
February 7, 2023
In 2020, the death of George Floyd ignited protests across America over race relations and the treatment of Black people, especially by law enforcement. The Black Lives Matter movement gained prominence, and Black trauma became a critical point of conversation within both corporate and civil spheres. More recently, the death of Tyre Nichols has incited more outrage and protests and renewed a push for racial justice and police reform.
Preceding these events is a long history of generational trauma, racism, and violence for the Black community in the US. The media portrays this in different ways that simultaneously expose the problem and exacerbate feelings of unrest. As this happens, Black individuals can benefit from reaching out to others and protecting their own mental health in the wake of disturbing events.
What Is Black Trauma?
Trauma occurs when we witness or experience life-threatening events, such as violence, abuse, or neglect. Trauma may be emotional, physical, or both, but it always affects our mental health. The experience of trauma varies from person to person. As a result, survival energy is stuck within the body, and it causes distress, hypervigilance, and psychosomatic symptoms that are triggered by memories of the event.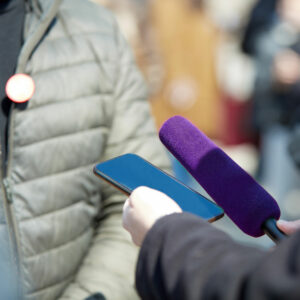 Trauma does not have to be personal; it can also be cultural and transgenerational. For example, a study published in the Journal of Immigrant and Minority Health found that children of traumatized Middle Eastern refugee parents in Sweden exhibited higher levels of depressive symptoms, post-traumatic stress, anxiety, attention deficiency, and psychosocial stress than the control group. Similar results were found among children of Holocaust survivors, who showed higher lifetime prevalence rates of PTSD and other mood or anxiety disorders.
The study reveals how trauma can be passed down from one generation to the next. Experiences of trauma can even become embedded in cultural narratives. A legacy of oppression and mistreatment can affect the way that future generations see themselves and their place in the world. Meadows Senior Fellow Resmaa Menakem wrote My Grandmother's Hands, a book that discusses Black generational trauma and how the effects of slavery and racism in American history have reverberated into the modern age.
These historical effects are compounded by current events that affect today's Black Americans, such as mass shootings and police violence. Incidents like the 2015 attack at a church in Charleston, South Carolina, and the 2022 grocery store shooting in Buffalo were motivated by racism against Black people. The recent deaths of George Floyd, Breonna Taylor, Trayvon Martin, Ahmaud Arbery, Keenan Anderson, and Tyre Nichols have been added to a growing list of unarmed Black men and women who have been killed in encounters with US law enforcement since 1870.
Black Trauma Movies and Media Portrayals
Black trauma movies provide a window into the trauma embedded in the history and cultural narrative of Black Americans. They tackle different aspects of the personal and collective struggle of Black people, as well as the forces at play that reinforce trauma, both in previous generations and in the current era. Among many others, these include films like Till, 12 Years a Slave, BlacKkKlansman, Precious, Glory, and Get Out, which offer audiences a chance to gain a better understanding of the multifaceted effects of Black trauma.
Greater awareness of racism and violence against Black people can help effect change, but at times this awareness comes with a cost. For instance, the release of police body cam footage of violent crimes committed against Black Americans exposes the tragedy and injustice of those events; the footage may also traumatize those who watch it and fill them with fear of suffering a similar fate.
How Black Americans Can Protect Their Mental Health
Media portrayals of Black trauma can bring issues to the forefront, but they can also create distress for Black Americans who are dealing with their own emotions in addition to the conflicts and conversations that emerge from those portrayals. While discussions and actions that promote justice are critical to improve race relations in America, Black individuals must also be protective of their own mental health.
One of the most effective therapeutic actions is to build and maintain meaningful connections with other people. Isolation can exacerbate feelings of loss, depression, and anxiety.
What does this look like? It might mean taking in media portrayals in smaller doses. Limiting your exposure to TV and social media for a particular amount of time may give you a chance to breathe and reflect. Remember that you can decide how and when you want to respond to certain events or conversations. Taking care of yourself is of utmost importance, as indicated by increased suicide statistics across the board and especially the Black community.
One of the most effective therapeutic actions is to build and maintain meaningful connections with other people. Isolation can exacerbate feelings of loss, depression, and anxiety. When you're feeling burnt out, distressed, or upset by current events or your own experiences, reach out to trusted family members and friends. It can also be very beneficial to connect with a therapist or counselor so that you can have a safe space to express how you're feeling.
Racialized and Emotional Trauma Workshops
At Rio Retreat Center at The Meadows, we provide workshops to help you overcome life-disrupting mental and behavioral health conditions. We offer a Racialized Trauma, Healing, and Resilience Workshop curated to support diversity and inclusivity among white and BIPOC (Black, Indigenous, People of Color) participants that uses group discussion, somatic awareness, and reflection to help you heal and grow as a person. We also offer a variety of emotional trauma workshops designed to help you recover from traumatic experiences and thrive in your life again.
Whatever you are going through, you are not alone. Explore our workshops today and reach out to learn more or to start on your path to transformative whole-life healing.