Coming Home: Treating the Unique Trauma of the LGBTQIA+ Population
April 11, 2022
The LGBTQIA+ (Lesbian, Gay, Bisexual, Transgender, Questioning, Intersex, Asexual, etc.) community has faced an increase in violence and discrimination in the past decade. There are many examples, from the Orlando Pulse nightclub shooting in 2016 to laws attempting to limit, reduce, and criminalize basic human and civil rights. There is a long history of cultural trauma such as prohibitions on equal healthcare coverage, marriage, adoption, and military service. Also, there is often significant interpersonal trauma such as familial rejection, social abuse, and rejection of the self through internalized shame.
The traumas experienced by LGBTQIA+ individuals have had a profound effect on the population trusting and/or utilizing systems such as healthcare, law enforcement, employment advancement, etc.
The traumas experienced by LGBTQIA+ individuals have had a profound effect on the population trusting and/or utilizing systems such as healthcare, law enforcement, employment advancement, etc. Individuals are three times more likely to experience hate-related crimes, one in four have reported workplace discrimination, and over 40% have reported that discrimination has affected their physical well-being. One in three LGBTQIA+ individuals also report experiencing mental health-related issues. Often times, reporting discrimination and finding help has been met with indifference, misunderstanding, and ignorance, which leads to underreporting and increased fear of retaliation.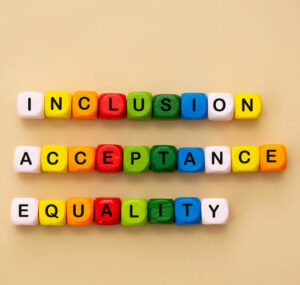 LGBTQIA+ individuals experience of trauma is often based on fear and shame: Fear of violence and discrimination from others for authentically expressing who they are, for expressing any attention and/or affection for a partner in public, and/or perceived mistaken flirtation. Many express fear of losing their job, their family of origin support, their community, and friends. Shame existence is also prevalent as many LGBTQIA+ individuals are working through inner conflict of self-acceptance, self-worth, and self-value. There is also the process of self-identity, such as desired gender pronouns and identity of their sexuality. The resulting trauma can lead to symptoms of anxiety, depressed mood, isolation, loneliness, risky behavior, substance abuse, and suicidal ideation.
Through everything, the LGBTQIA+ community has maintained a remarkable resilience in the face of adversity. LGBTQIA+ individuals demonstrate determination, resourcefulness, and perseverance in their continued efforts to advocate for civil liberties. They have come together to create an inclusive and supportive community. Receiving mental health care as an LGBTQIA+ person in a heteronormative world has its own prescribed needs, most importantly an inclusive environment and professionals who are culturally competent in addressing the needs of LGBTQIA+ individuals.
Rio Retreat Center at The Meadows offers Coming Home, a 5-day workshop specifically designed for the unique treatment and therapeutic needs of the LGBTQIA+ community. The Coming Home workshop combines trauma-informed experiential therapy in an accepting, open environment where individuals are free and encouraged to embrace their authentic selves and identities. In the workshop, individuals will learn that empowerment is feeling liberated in their own body, free from heteronormative constructs about who and how one is "supposed" to be. The workshop covers several topics including the coming out process, body image and self-confidence, microaggression and minority stress, cultural trauma healing, and creating and envisioning the future. Healing and processing as a group provides opportunities and support to build a stronger base for greater resilience, empowerment, and equality.
A safe space for LGBTQ+ individuals to embrace their true identity and orientation, gain empowerment and overcome past hardship and isolation.
---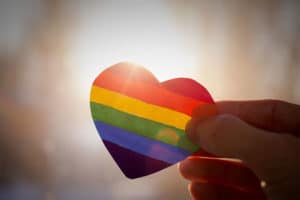 Check out our Coming Home workshop at Rio Retreat Center. In this workshop, participants will learn that empowerment is about feeling comfortable in their skin, feeling liberated from others' constructs about who and how they "should" be, and giving themselves unshakable permission to be themselves. Empowerment in identity and orientation is truly about coming home to yourself.